Old Mutual Insure
The oldest insurance company in South Africa, Old Mutual Insure has a history that dates back more than 175 years. As one of the leading companies in southern Africa's non-life insurance landscape, we are justifiably proud of our tradition of service and quality, as well as our range of insurance solutions, which are amongst the best on offer anywhere in South Africa.

Partner with Old Mutual Insure today, simply submit your details to request a call back, call us on 0860 22 55 63, or speak to your insurance broker.

We value your feedback! If you have a complaint, compliment, comment or suggestion, please contact us via any of the methods listed below.
Call 0860 63 43 57
Email your compliments or complaints to us.
Read the Old Mutual Insure Complaints Management Policy.
Read about the Old Mutual Conflict of Interest Policy adopted by Old Mutual Insure.
SIMPLY SHARE YOUR DETAILS BY REQUESTING AN OBLIGATION FREE BUSINESS INSURANCE QUOTATION.
Your quote will enter you into the R1 million competition where you stand a chance to win your share of R1 million for your business, as well as an entry into the WIN A WEBSTORE or YOCO GO Device competition.
Ts & Cs apply.
Old Mutual Insure Assist
Access to 24/7 emergency services, claims notification and more.

Our policyholders can access emergency assist services 24/7/365, register claims anytime, complete windscreen claims and more.
DRIVING LESS?
YOU COULD PAY UP TO 30% LESS * on your car insurance with our chatbot, UBI.
T&Cs apply*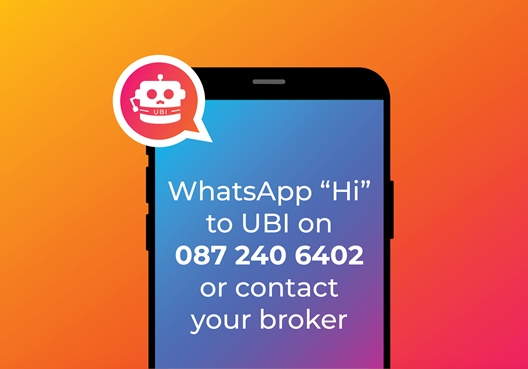 Get to know us
We provide insurance services to personal, commercial and corporate clients in South Africa. We also have operations in Namibia, Botswana, Zimbabwe and Nigeria under the Old Mutual brand.
Media Corner
Old Mutual Insure understands the importance of creating and joining interesting conversations around insurance matters to influence, inform and educate our stakeholders. Read all the consumer education, thought leadership & news articles we have distributed, below.

Broker Corner
Old Mutual Insure provides excellent tools to assist our Brokers to run their business effectively.

What's in it for you?

This is a self-help portal for you to make amendments on policies and quotations
Service Level Agreements (SLA) will be managed as part of the process. Introducing straight through processing (STP) capabilities.
Broker portfolio results reports
Work online via the web
Daily unpaid inquiries and breakdown of claims costs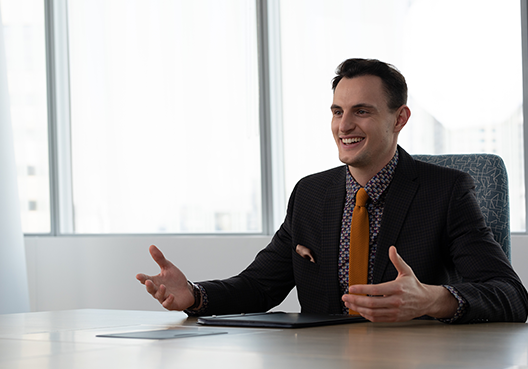 Click here to read more about our comprehensive COVID-19 response, aimed to strengthen South Africa's long-term risk readiness.

Important contact information during the COVID-19 lockdown:

Register on MyOMinsure

Call 0860 24 7 365 for claims emergencies and urgent claim matters

Download our Old Mutual Insure Assist App for emergencies


Send us an Email for all other requests:

Brokers: broker@ominsure.co.za

OM PFA: omadmin@ominsure.co.za

Direct customers: service@ominsure.co.za
Contact us
We value your feedback! If you have a complaint, comment, suggestion or query please contact us.
South Africa: 0860 24 73 65
International: +27 11 374 4880

South Africa: 0860 25 24 66
International: +27 11 556 7060
Emergency claims assistance: +27 11 991 8263

Call: +27 (0)11 374 9111
Old Mutual Insure
Wanooka Place
St Andrews Road
Parktown
Johannesburg, 2193

Looking for your nearest Old Mutual Insure branch? You'll be able to find contact details of Old Mutual Insure locations in Johannesburg, Bryanston or Pretoria, in Cape Town from Paarl to Pinelands, or Bloemfontein, Port Elizabeth and Durban. Just contact us for an insurance quote or make a claim at your nearest branch in South Africa.

Welcome to the service provider/supplier application portal for Corporate and Claims Procurement for Old Mutual Insure and iWYZE. Your application will be assessed by the Procurement Department and the relevant Business Units/ Departments and you will be contacted for further information, if required. It is important to note that by submitting this application you will not automatically qualify as, or become, a preferred supplier to Old Mutual Insure or iWYZE.

OUR REQUIREMENTS

As Procurement we make every effort to supply our internal and external stakeholders with a reliable and skillful supplier network who can deliver the best quality service at competitive prices to our customers. As a potential supplier to Old Mutual Insure/iWYZE you must have:

A current and valid BBBEE certificate or Affidavit as appropriate (Old Mutual Insure/iWYZE adheres to the principles and codes published by the Department of Trade and Industry and Financial Sector Charter Council in terms of the Broad-Based Black Economic Empowerment Act)
Valid contact details, i.e. an existing land line or cell phone number
A current and valid physical address
E-mail facilities
The necessary regulatory requirements, such as a Company Registration and VAT certificate (if applicable), as well as a Letter of Good Standing from the South African Revenue Services (SARS)
Applicable industry qualifications and/or formal association or governing body membership
Proper and relevant Tools of the Trade for the service provided
Experienced, qualified and reliable staff, including technical, administrative and accounting personnel
Relevant insurances in place, such as Public Liability or Professional Indemnity cover.

Insurance industry experience will be an advantage for certain services.

Please email us for further information on our procurement process.

Click here to complete the application form for Claims Procurement for Old Mutual Insure and iWYZE.

Click here for Prospective Supplier Registration page.

Should you wish to report a financial crime, you can choose to remain anonymous while doing so. All information will be treated confidentially. The anonymous reports and tip-offs website is managed and controlled by Deloitte Tip-offs Anonymous, an organisation independent of the Old Mutual Group.

You are welcome to make your report via any of the channels listed below:

Toll-free tel: 0800 006 930
Toll-free fax: 0800 007 788
Email Tip-offs Anonymous
Alternatively, you can also contact the South African Insurance Crime Bureau (SAICB) on 0860 00 25 26.

Contact our Old Mutual Insure communications team or keep abreast of our company news and media interviews by clicking on the links below.

COMMUNICATIONS CONTACTS

MEDIA ENQUIRIES

Tshepo Mashego
Communications Specialist
Tel : (011) 374 3037
Cell : (076) 262 1238
Email : Tshepo.mashego@ominsure.co.za

If unavailable, contact

Adele Kula
Communications Manager
Tel : (011) 374 3128
Cell : (082) 349 1375
Email : Adele.kula@ominsure.co.za