Old Mutual Personal Loan
The day your fridge stops working is never the same day you get a surprise work bonus, and business opportunities don't come knocking only when you have spare money to invest. That's where an Old Mutual personal loan can help you. Borrow up to R250 000 for unexpected emergencies or opportunities. Pay it back in fixed amounts over a time period that works for you.
Why get a loan from Old Mutual
It's easy, affordable, and clear.
You'll have options
Old Mutual loan up to R250 000 with a repayment term over 1 - 60 months.
Grant loans based on your affordability
All loans are subject to an assessment, to determine your affordability - so that we only grant loans on terms that you can afford.
We're transparent
We show you how your loan works and explain how loan term affects the cost of a loan.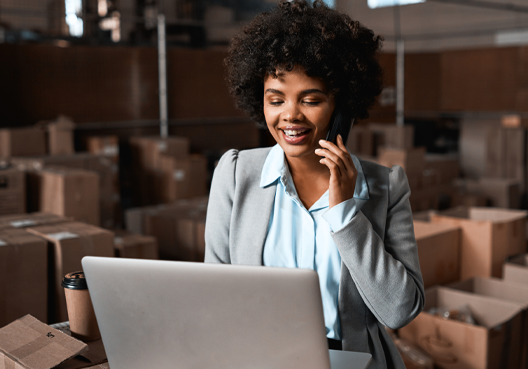 Do the Math
The amount you can afford to borrow depends on several factors, two of them being:
The cost of your loan - your loan term will affect your monthly payments and the total interest and fees paid over the life of your loan.
Your affordability - You will need to consider how much money you have left over every month after all your regular expenses have been paid.
Calculate your personal loan instalment
Use our personal loan calculator to work out what your *estimated monthly instalment will be. Don't over-indebt yourself, be honest about your income and expenses. Remember to budget to make sure you know what your actual living expenses are. Consider accommodation, transport, food, education, medical expenses, water and electricity, property rates and taxes and maintenance, etc. 
Details of

your loan
---
Note: The results should be used as an indication only
How to apply for a personal loan

What you need
A valid ID
3 months' bank statements
Your most recent payslip, as proof employment
Be 18 years of older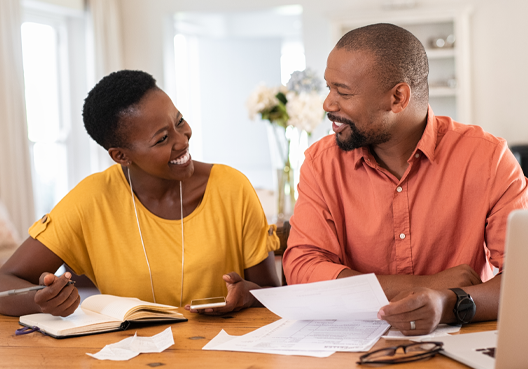 When to consolidate your debt
'Adulting' is just a fancy word for 'bills'. If you've got a few loans to pay off, you're not alone. The good news is that you can pull all your debt into a single loan with an Old Mutual debt consolidation loan.
There are three benefits to having just a single loan
With just one repayment every month, it's easier to manage your debt
Having only one loan means paying only one monthly admin fee
But most importantly, you have the opportunity to get rid of revolving credit that has stuck with you for years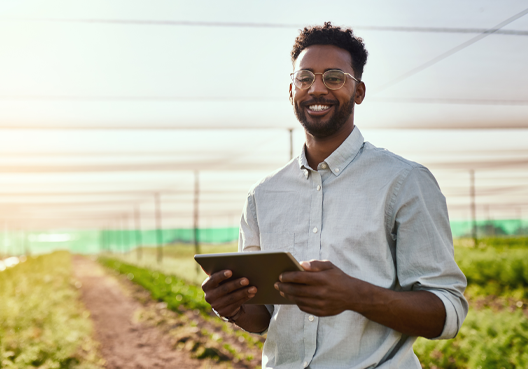 If you are struggling to keep up with repayments, you can use a debt consolidation loan to extend your loan term and lower your monthly repayments. However, this will mean that you will pay more interest and fees over the life of the loan.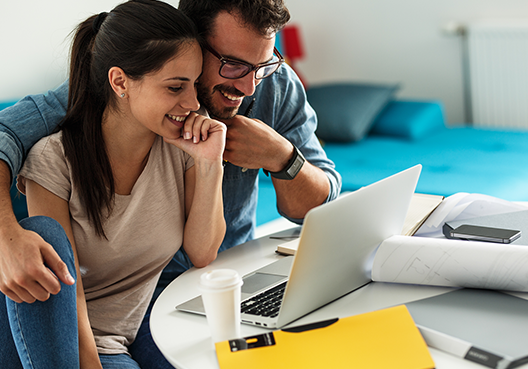 Things you should know about getting a personal loan
Some recommended reading to help you understand loans, credit and credit scores.
Do you have a question?
Take a look at our frequently asked questions and the answers listed below.
*The use of the online calculator is discretionary and calculations are estimates. Old Mutual Finance gives no warranty, express or implied, as to the accuracy of such estimates and does not accept any liability for loss or damage of any nature whatsoever, which may result from the use and/or reliance of estimates provided by the calculator All loans are subject to a full credit assessment.

Old Mutual loan offerings are made available through Old Mutual Finance (RF) (Pty) Ltd, a Licensed Financial Services and Registered Credit Provider (NCRCP35)


Payment options range from 12 to 60 months. Interest calculated monthly. A once-off initiation and admin fees apply. The maximum interest rate is 24.5% annually. *Representative Example: Credit of R5,000 borrowed for 3 months. Monthly interest: R35.31 (reducing monthly). Once off initiation fee: R649.75. Monthly admin fee R69. Total Amount Payable: R5,915.72.

A valid South African identity document (ID).
A current payslip not older than one month.
Your bank statements for the last three months indicating three consecutive monthly salary deposits (the statements must not be older than 7 days).

Our personal loans works as follows:

A minimum loan term of 1 months.
A maximum loan term of 60 months.
You could qualify for a personal loan of up to R250 000.
Your interest rate is fixed. The fixed rate gives you the benefit of knowing what your instalment will be for the duration of the term of your personal loan, irrespective of any changes in the repurchase rate by the Reserve Bank.
To apply for a loan over a period of 1 - 12 months, you need to be permanently employed at the same employer for at least 3 months.
To apply for a loan over a period of 13 - 60 months, you need to be permanently employed at the same employer for at least 12 months.
The interest rate applied is based on your affordability and personal credit profile.
Businesses do not qualify for a personal loan.

Your personal loan can be insured against death disability or retrenchment by taking out Credit Life Insurance. Credit Life Insurance is compulsory for loans with a term of 12 months and more.

You need to be at least 18 years old.
You need to earn at least R2 500 per month.
The term of your loan must end before you turn 60 years of age.

Your loan installment consists of the following costs:

Interest Rate - Each customer's situation is unique. The interest charged on your loan will be calculated based on your affordability and personal credit profile
Monthly Service Fee - A standard monthly service fee is applied to all loan accounts and is charged on a monthly basis
Credit Life Premium - A credit life premium is charged monthly (for loan terms 12 months and above) and the premium is based on the rand value of your loan at the time of application

If your loan application is successful, we will pay out the loan within 24 hours, once approved and will notify you via SMS.

If you take a loan, your debit order will go off every month on your pay date or on the date when your salary is paid into your account.

If a loan is paid out within 14 days of your next salary date, your first debit order will only be processed the following month.

If a loan is paid out more than 14 days before your next salary date, your first debit order will be processed in the same month.

You will be able to access your loan statement by visiting your nearest branch or calling the call centre on 0860 445 445.

We look at your affordability and previous credit record when assessing your loan application, if you do not have previous debt we may not be able to proceed, but we will consider your personal circumstances and let you know what the outcome of your application is. You may only qualify for a small loan until you have built up a good track record.

Short-term loans, with a repayment period ranging from a one month term to 12 months.
Long term loans with a repayment period that ranges from 13 to 60 months. The long-term loans also offer a consolidation element that allows you to settle and combine your other existing debt into one loan.

With only one repayment every month, it's easier to manage your debt
Having only one loan means you avoid multiple fee charges on multiple loans
Consolidation helps you to get rid of revolving credit that has stuck with you for years

You will definitely be able to pay your loan off earlier than the agreed term. Settling your loan sooner means that you will be saving money on interest and fees.

Shopping around for credit could potentially have a negative impact on your credit score if you apply for credit at multiple places at the same time. That is why you should carefully consider if you are really interested in taking up credit and where you would like to apply, before you start the process.

At Old Mutual, we care about our customers and we are responsible in terms of how we grant credit to our customers. This means that we take extra care during the loan application process to ensure that our customers can afford the loan that they are applying for. We also care about granting a loan to a customer that meets their needs while not impacting their ability to meet their other obligations. At Old Mutual we don't want to keep you in debt indefinitely, we would like to support your financial needs with the end goal being financial freedom.

At Old Mutual, we really strive to meet the needs of our customers. Expanding on the financial services that we offer, allows us to do that.

Credit life is an insurance policy that provides cover in respect of your loan in events such as death, disability or retrenchment. Credit Life Insurance is compulsory for loans with a term of 12 months and more.

Old Mutual Finance is entitled to require you to take out credit life insurance for loans with a term of 12 months and more to ensure the loan is repaid if you die, become disabled or are retrenched. Old Mutual has arranged a policy through OMART, which is an Old Mutual insurance company.

You can either take this policy or provide your own policy when you apply. Not any policy will be accepted by Old Mutual Finance. It must be a policy that provides at least the same protection to you and Old Mutual Finance. Therefore, it must cover at least the outstanding balance in the case of death, or permanent disability. If you are temporarily disabled, it must cover the instalments for 12 months and if you are retrenched, it must cover the instalments for at least 12 months. It must also not have unreasonable exclusions or waiting periods.

Exclusion and limitation in relation to the different covered events apply. For example, the policy will not pay out if:

you know that you will be retrenched when you take out the loan
you injure yourself on purpose or commit suicide; and
Your disability or death is as a result of existing medical conditions not disclosed that affected you 12 months before the commencement of cover under the policy.

The credit life policy summary is available for you to read and you will get a copy when you loan agreement is concluded. The cost of the credit life cover will be shown to you when we provide you with the loan offer.

If you have any further questions regarding the credit life policy or you would like to use your own policy, we will refer you to a specialist to assist you, before we can finalise the loan. Please call them directly on 0860 000 886.